A standing lamp made for small living space, inspired by heatsink.
---
Overview

Channel is a compact floor lamp that can be turned on/off through touch. In its folded state, the lamp takes up less physical and virtual space while acting as an ambient lighting. When raised, the light bar would illuminate a wider area, serving as a reading lamp.
Temporary nature of ownership

Temporary in this spot of your house
Temporary in your house
Temporary on earth

With these ideas in mind, this design is compact and recyclable.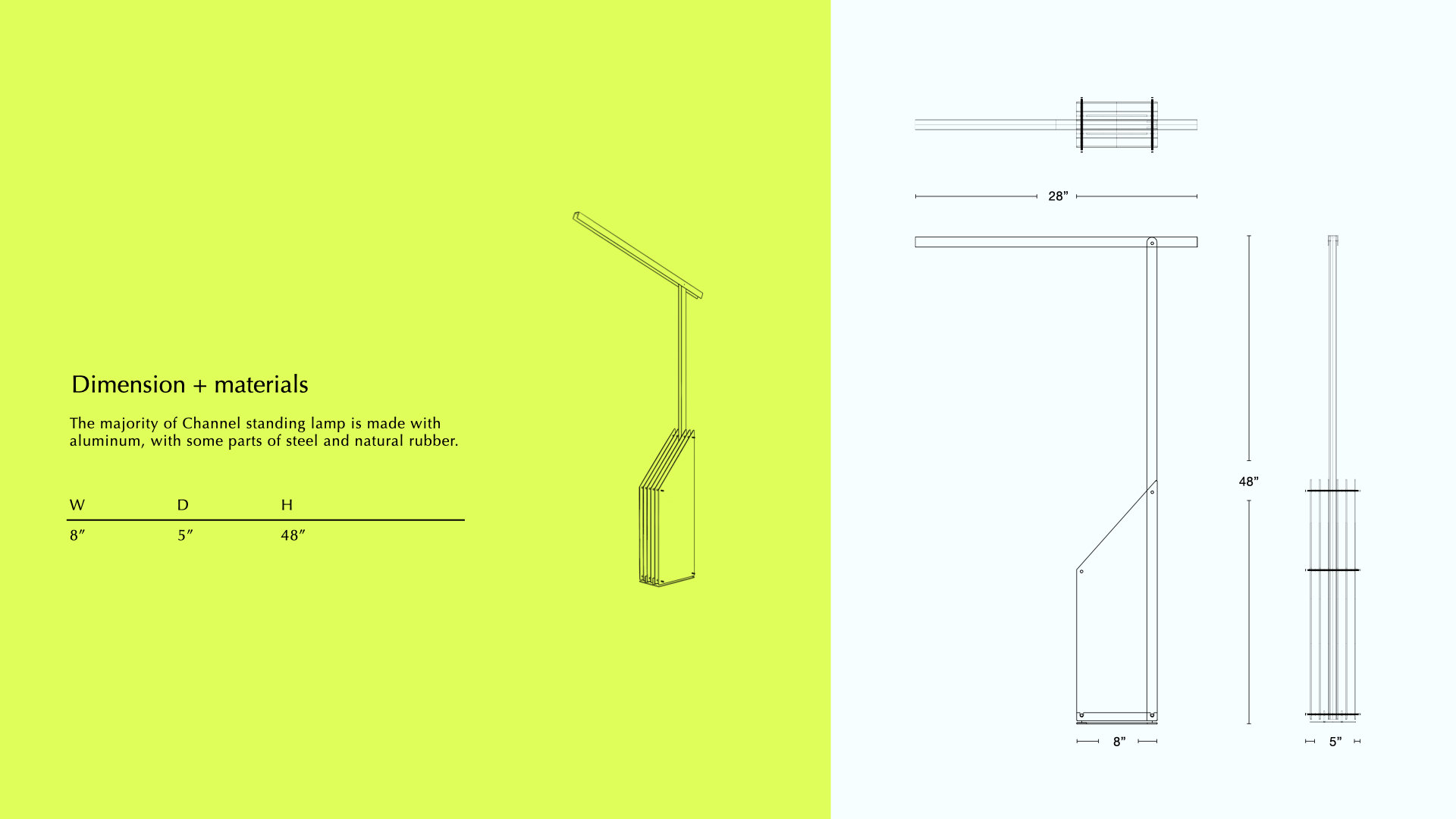 Waterjet pieces needed for the production,
the rest of the components are readymade,
a concious choice to reduce unnecessary production.

---