Life Cycle
Analysis
LIFE CYCLE ANALYSIS -
EMECO 1006 NAVY CHAIR
2019
---
A life cycle analysis is conducted to identify the potential impact caused by a design, also to propose alternative design opportunity for improvement. For my study, I chose to look into Emeco's Navy chair.

Emeco is a furniture company that has a great focus on sustainable materials. Ranging from recycled aluminum to wood polypropolyene and PET, Emeco collaborates with designers to produce environmentally friendly furnitures .

The Navy® Chair Collection is their first and most well-known line. In 1944, this collection was used by the US Navy in submarines due to its durability and lightness. It is made out of 80 % recycled aluminum and 20 % raw aluminum.

With such high conscious for the planet , how may we improve upon this product?

A recycling program. To keep the classic design and succinct 77 steps production method.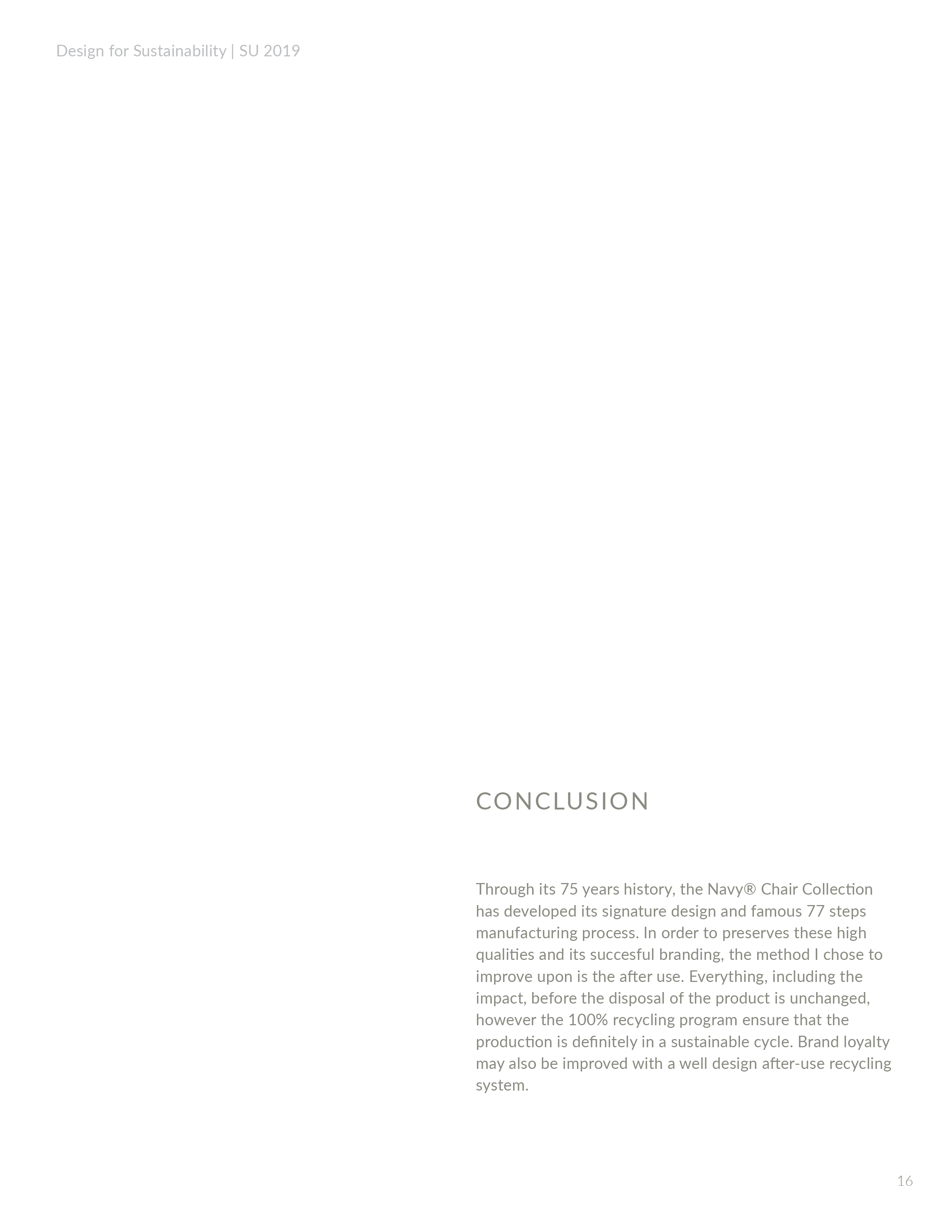 ︎ to a more sustainable world ︎