Mesh
Table (2021)
Furniture Design.
Prompt |
WFH furniture
This table started when pandemic hit with the prompt as "work from home furniture", but how long would we need these kinds of furniture? How about a user-assemble table that is light to ship and easy to take apart?
Temporary, obtrusive, industrial and assistive


The Mesh Table was inspired by deteriorated objects found in the urban landscape I have captured. These objects shows human traces and nature's damges. They are emotional, produced to last yet still temporary.


Mesh table is not designed to last, it is designed to be a cool emergency table, like when Covid hits and you need an extra table to work from home.
---
I believe human are fragile thus we need industrial to support our fragility.
My design DNA is a merge of industrial and organic which is quite contradictory, but what I seek for from these two is a conversation between firm and fragility.
---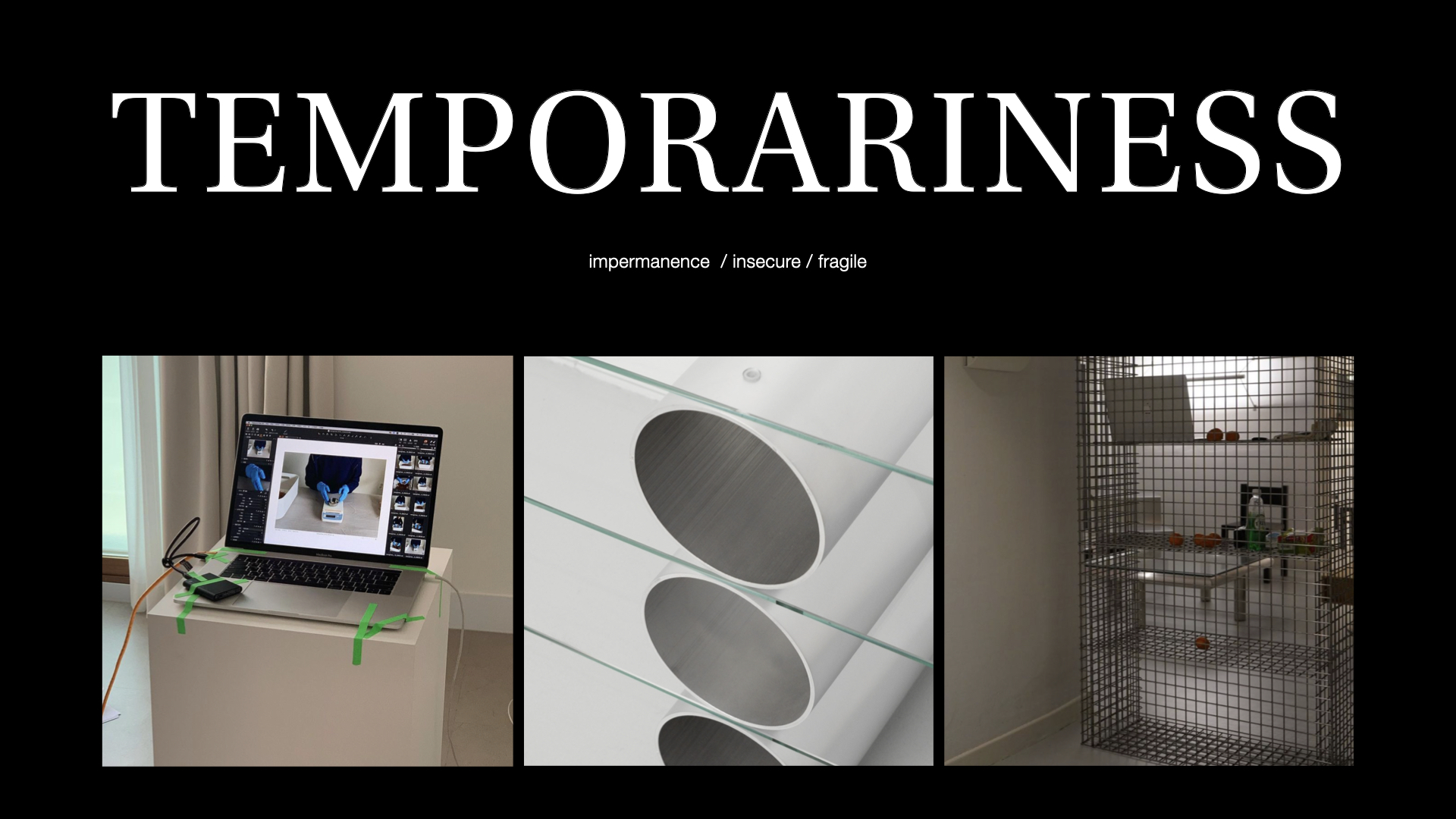 Temporariness is a theme I came up with for this project,

whether it is how temporary human are in this industrial world, or how temporary these industrial objects are to us human, I see this as a very intriguing discussion.
The
---
---